Friday May 11 - Sunday May 13, 2018
Time: TBC
Cranbrook Writers Conference
Cranbrook, BC
Timothy Taylor will be hosting workshops during the conference.
Saturday May 26, 2018
2-5 pm
Indigo on Granville
810 Granville Street
Vancouver, BC
map
The Rule of Stephens was selected for Indigo's page turner table. Timothy will be there on May 26 to do a book signing event.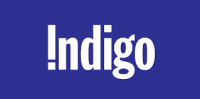 Thursday June 14 - Sunday June 17, 2018
Time: TBC
Canadian Creative Writers and Writing Programs 2018 Conference
Harbourfront Centre
235 Queens Quay West
Toronto, ON
map
Timothy Taylor will be appearing on a panel at the conference.